Every person is like a cocoon with concealed beauty, we simply help you to enhance that beauty within you. 
Located in the heart of Kuala Lumpur,  Beverly Wilshire serves as a beauty enhancement and restoration centre for men and women in pursuit of better looks. We set our hearts to improve your beauty features and elevate your confidence like never before.

It is no question that beauty is the heart and soul of Beverly Wilshire. The team behind this establishment is a group of experienced surgeons, doctors and specialists that has devoted their life to master the art and craft of surgery and aesthetics. We want you to feel assured and at ease the moment you walk through doors. By expanding our centres to various locations in Klang Valley and other parts of Malaysia, we also get to optimize convenience for our guests.


Leave it to our
dependable
specialist

Comprehensive &
Full-fledge
facilities

Served over
14,000 guests
Cosmetic Surgery
Facial Aesthetic
Body Aesthetic
Dentistry
Other Services
Cosmetic Surgery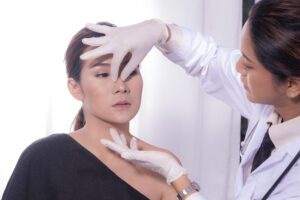 Eyelids, Eyebags & Brows
Nose, Lip & Chin
Face, Neck & Ears
Breast Enhancements
Arm, Abdomen, Buttock & Thigh
Read more!
Facial Aesthetic
Body Aesthetic
Dentistry
Other Services
Positive Review From Our Customers
"The place, service and the doctor are awesome! I came here for scaling and they're doing a really great service! Thank you!"
"Fantastic top-notch facility at reasonable cost, the staff and Doctor Jalil were very friendly and helpful and answered all my questions no matter how trivial."
"After having my first time on BWC brightening medical treatment. I realized my skin become brighter and smoother. The pore size smaller. Best part is no downtime."
"The doctors and staff are very friendly, the whole treatment is very relaxing, and there is no need to worry about parking"
"I am very happy with my experience in Beverly. I visited many clinics and I must say that Beverly Wilshire is the best when in comes to surgery. I came to get my eyes done with Dr Nasir and I am very happy with the results and I would recommended anyone to strongly consider getting any cosmetic work done here."
"Excellent medical centre. Professional doctor and front office team. I was looking to do V shape facelift. I was scouting other clinics and I was impressed with way the customer service staff responded to my enquiry"
"I brought my mother to Beverly Wilshire Medical Centre 1 month ago to meet to perform cosmetic surgery with Dato Dr Jalil. I must say he really the best cosmetic surgeon ive ever met"
Dato' Dr Abdul Jalil Bin Jidon
Dr Mohamad Nasir Bin Zahari @ Johari
Prof. Dato' Dr David Cheah Sin Hing
Dr Suzanna Binti Abudul Malik
Dr Jasvinder Singh A/L Gurbakhes Singh
Beverly Wilshire Medical
Centre (Kuala Lumpur)
Level 9, Kenanga Tower, No. 237 Jalan Tun Razak, 50400 Kuala Lumpur.

Tel: 03 2118 2888
Mobile: +6018 236 2888
Email: enquiry@beverlywilshiremedical.com
Beverly Wilshire Clinic
(Petaling Jaya)
L1-03, Level 1, 3 Damansara, No. 3, Jalan SS 20/27, 47400 Petaling Jaya, Selangor.

Tel: 03 7710 6888
Mobile: +6017 230 6133
Email: beverlywilshireclinic@gmail.com
Level 3 (05-09), Menara Landmark, 12, Jalan Ngee Heng, 80000 Johor Bahru, Johor

Tel : 07-2282 888
Mobile: +6013 935 1688
Email: enquiries.jb@beverlywilshiremedical.com
Beverly Wilshire Medical
(Johor Bahru)
Beverly Bangsar Clinic
(Bangsar)
79, Jalan Maarof, Bangsar,
59000 Kuala Lumpur

Tel: 03 2288 1788
Mobile: +6017 281 9885
Email: enquiry.bangsar@beverlywilshiremedical.com
Beverly Wilshire
Ipoh
No. 24, Lorong Taman Ipoh 1, Taman Ipoh Selatan, 31400 Ipoh, Perak Malaysia

Tel: 05 610 1031
Mobile:+6017 5310 369
Email: enquiry.ipoh@beverlywilshiremedical.com
Natasha Beverly
(Bangsar)
96, Jalan Maarof, Bukit Bandaraya,
59100, Kuala Lumpur, Malaysia

Tel: +603 2201 0138 / +603 2201 0126
Mobile: +6018 777 0772 / +6011 2367 6062
Email: enquiry.natasha@beverlywilshiremedical.com
Locations