Dr Jessie Lim obtained her medical degree from University Putra Malaysia with honours. She then went on to pursue her post-graduate certification in Aesthetics in Medical Aesthetic Certification programme and American Academy of Aesthetic Medicine (AAAM). Prior to joining Beverly Wilshire Medical Centre, she was in Plastics, Hand and Microsurgery Department. Both lively and lovely, she emits a welcoming aura to everyone around her. Her warm-heartedness and genuine personality quickly bridges the gap between patients, which is crucial for her in understanding and managing a patient's concerns and expectations.
Doctor, tell us how did your interest in Aesthetic beauty start or rather why did you decide to venture into the Aesthetics line?
It started when I was in the Emergency department (during my houseman days), and then I moved on to Plastics, Hand and Microsurgery Department. So basically we dealt with trauma patients, patients who got into accidents ended up losing limbs and leaving deep scars.
Scars, they not only leave a defect on our physical appearance, they also go skin-deep, leaving a wound on the victim's heart, which may or may not be carried around for the rest of their lives. Another reason I stepped into Aesthetic medicine was because it's still pretty taboo or frowned upon among Malaysians to undergo plastic surgery, so Aesthetics bridges the gap for people who want to look good yet are not ready to go under the knife.
You've been in this industry for…
Less than 3 years.  Although it hasn't been that long, I feel genuinely happy when they come in to seek for treatment and walk out feeling confident and satisfied about themselves.
Where do you see yourself 10 years down the line?
Just like anyone else, I hope to be recognized, I don't have to be world famous, but I hope to be seen and recognized for being able to make a change in people's life, keep inspiring others even in the smallest way possible.
How's a day like in your life? On work days.
Wake up, get ready, have a good breakfast first, because I believe in having a good breakfast, then its work.
So what did you have this morning?
I had Roti Canai. My kind of breakfast are either kopitiam or mamak. I'm very Malaysian.
How do you de-stress? Any hobbies?
I've recently picked up a new hobby: hitting the gym.
Does it mean that you've never worked out previously?
No, never, and I didn't like it too. Now I make it a habit to go to the gym daily even if it's just for 30 minutes. Sometimes I'd also go to the gym late at night. It's a de-stress activity for me. It's a new thing, I'm working to tone my body.
In your opinion, what's a woman's most powerful asset?
Both beauty and the personality. It's the beauty that captures people's eyes and personality that catches the heart. It's equally important.
What then does beauty mean to you?
Beauty means that you are attractive outwardly as in when people look at you; you make a significant impression on people. You don't have to have Victoria Beckham or Angelina Jolie's features, everybody should be confident and beautiful in their own way.
What is your greatest fear?
My greatest fear is the thought of my parents leaving me, I cannot imagine that. I know that there's a solution to all the problems, except deaths.
Someone who inspires you or someone whom you admire?
I am inspired very easily by little things in life. I'm inspired by great leaders and by the smallest thing like a child, like how innocent and naïve they are, at the same time I look up to a lot of successful entrepreneurs. I learn the good from everything and everyone in life.
So if you weren't a doctor, you'll be….
I want to be a personal shopper. I love shopping, be it online shopping or even grocery shopping! Everything! So I wish that one day I can be a personal shopper for someone.
3 words that describes yourself.
I'm joyful, loving and meticulous.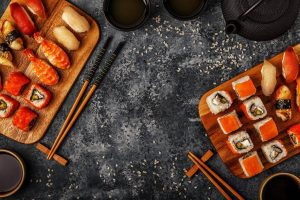 Favourite cuisine.
Japanese, it makes me happy. I crave for it every day.
Childhood nickname.
Yes there is one, they use to call me Jessie James, the character in Pokemon. I had a primary school mate, his name is James, so they used to tease us a lot.
Comfort or style.
Comfort, most of the time, comfort.
Tea or coffee.
Tea definitely.
Sweet or savoury.
Both.
Summer or winter.
Winter.
Would  you rather be someone else for a day or have someone else be you for a day?
Be someone else for a day.
Do you have someone specific you have in mind that you want to be for a day?
No, I just want to try to be in many other people's shoes.
Keen to get a consultation? Dr. Jessie Lim is available at:
Beverly Wilshire Medical Centre (Kuala Lumpur) on Tuesdays, Thursdays and Saturday
Beverly Wilshire Clinic (Petaling Jaya) on Monday, Wednesday and Friday
Beverly Wilshire Medical Centre (Johor Bahru) fortnightly.
Make an appointment with Dr. Jessie or visit the other professionals today.